PALACE OF THE BRUGES AND THE RUINS OF CULROSS ABBEY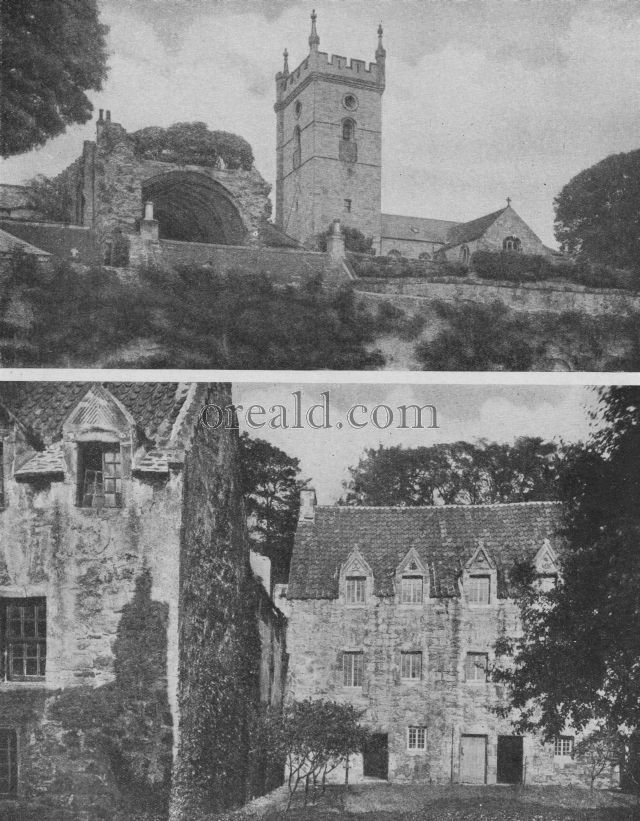 Of the two semi-detached houses that make up what is known to-day as the Palace (bottom), though its proper name is "The Colonel's Ciose, one was that of the Bruces from whom are descended the Earls of Elgin. It dates from 1597, and behind its rugged Scottish exterior is a wonderful hall painted with the allegorical designs that Fashion imposed on the aristocracy of the period. Culross Abbey, founded for Cistercians (top), stands on the hill-top, magnificent still with its four-square Norman church tower.
Other pictures from Culross: a Mine of Antiquity.
---
Home | Privacy Policy | Copyright | About