THE STATELY STORIED MANSION OF THE ABBEY, AND THE LITTLE WEST CHURCH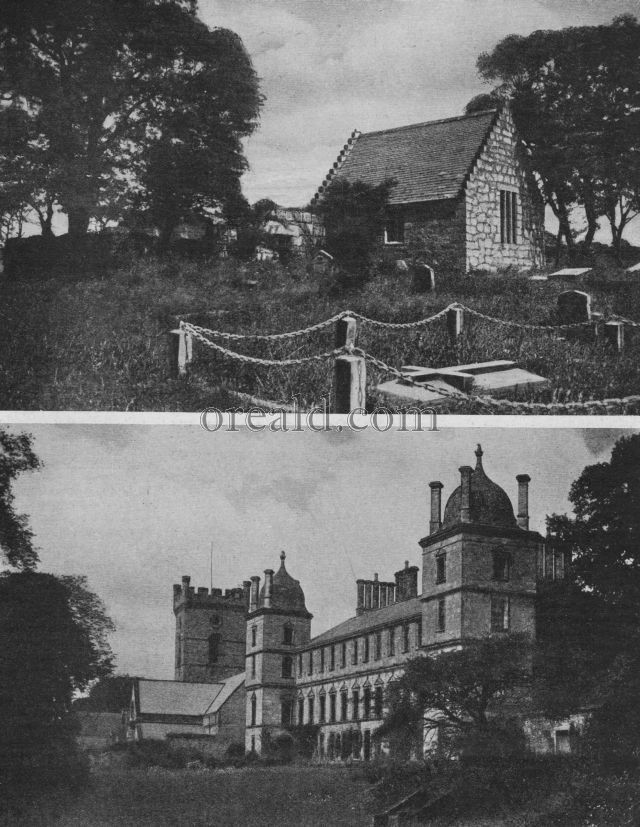 The three-storied mansion of Culross Abbey (bottom), next door to the Abbey itself, probably owes its stately grandeur to the architectural genius of Inigo Jones. The spaciousness of its interior led Sir Walter Scott to declare that it could never be much more serviceable than as a banqueting house. It dates from the early part of the seventeenth century. Very humble by comparison is the small West Church, one of the sturdy stone-built structures that make Culross a place of charming humility as well as of decayed magnificence.
Other pictures from Culross: a Mine of Antiquity.
---
Home | Privacy Policy | Copyright | About