CULROSS MARKET CROSS AND AN ANCIENT, TIDY STREET BELOW THE STUDY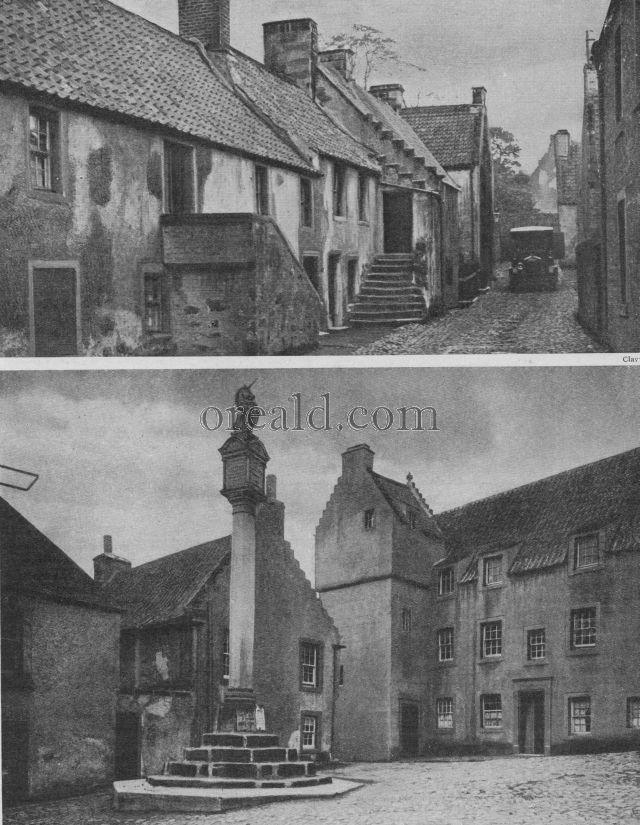 Some of the seventeenth century commercial prosperity of Culross is suggested by its fine Market Cross (bottom) standing in an open, cobbled space that can be reached by way of the Middle or Back Causeways. Nowadays the ancient Royal Burgh can boast of some five hundred inhabitants only ; from the deserted appearance of its streets one would hardly think there were as many. The very typical street shown in the top photograph is that which lies below the Bishop's Study. It is old-world and scrupulously tidy.
Other pictures from Culross: a Mine of Antiquity.
---
Home | Privacy Policy | Copyright | About