THE TOLBOOTH AND BELL TOWER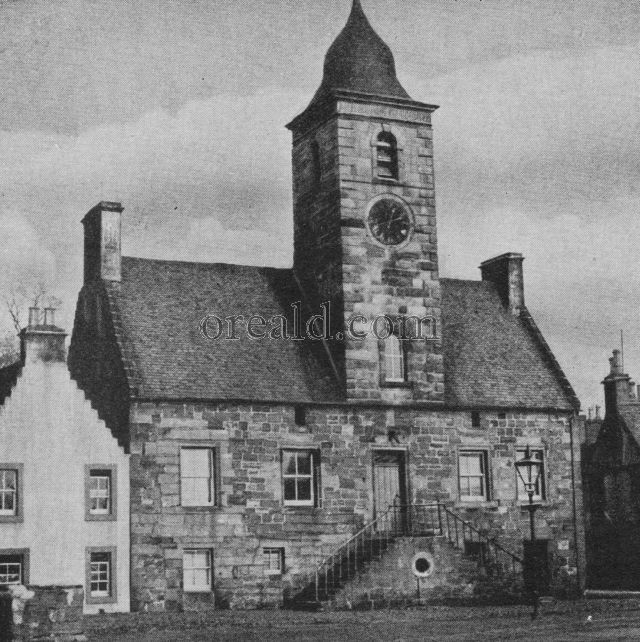 Nowhere in Culross is one reminded of the cities of the Low Countries more than when one stands in front of the Tolbooth, that ancient but still sturdy Town House. Its massive bell tower might easily have come from Bruges or Ghent. Doubtless the old building had many a visit from that Sir George Bruce who made Culross the first of Scotland's mining centres.
Other pictures from Culross: a Mine of Antiquity.
---
Home | Privacy Policy | Copyright | About